Lessons for Junior Intermediate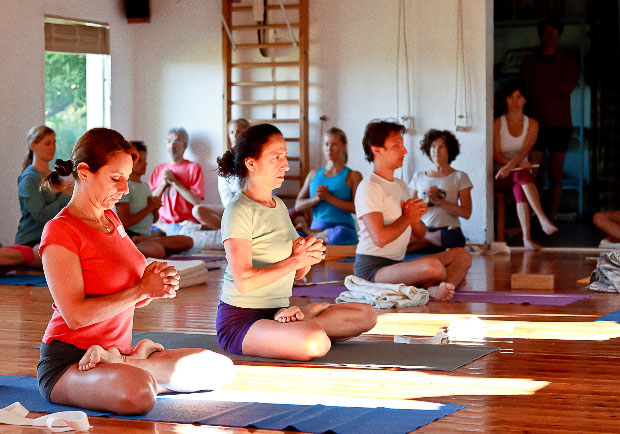 The lessons will take place at 10:00 am in the following wednesday:
10 october 2018, 7 november 2018,  21 november 2018, 23 januray 2019, 6 february 2019, 20 february 2019, 6 march 2019, 3 april 2019, 8 may 2019, 22 may 2019.
L'accoglienza é prevista a partire dal pomeriggio di giovedì 21 giugno.
Il seminario si conclude nella mattinata di giovedì 28 giugno, dopo colazione.
Participants do not have to bring anything.
The organization will provide everything needed for the practice.
The lessons will take place in the Istituto Iyengar Yoga Firenze, in Via San Gervasio 18, 50131 Firenze.
Every participant must provide for his own accommodation.
Reservation is required.
To book, write to the Institute secretary.
The cost of € 35 is for a single lesson.
The fee does not include accommodation.
The deposit for this seminar has to be paid to:
ISTITUTO IYENGAR YOGA FIRENZE
Banca Sella, Agenzia Via Carlo Botta, 22 FIRENZE 50136, Italia
Iban: IT79X0326802801052813582410
SWIFT: SELBIT2BXXX
Please specify:
– your NAME SURNAME
– "SEMINARIO YOGA "
To confirm your subscription send via email the prove of payment.
The full participation fee can be payed directly on the first day of the seminar.
Per le cancellazioni prima del 1 Maggio 2018 verrà rimborsata la somma versata come deposito con una deduzione di €100. Dopo il 1° Maggio nessun rimborso.