WEEKEND WORKSHOP INTENSIVE IN PRESENCE AND ONLINE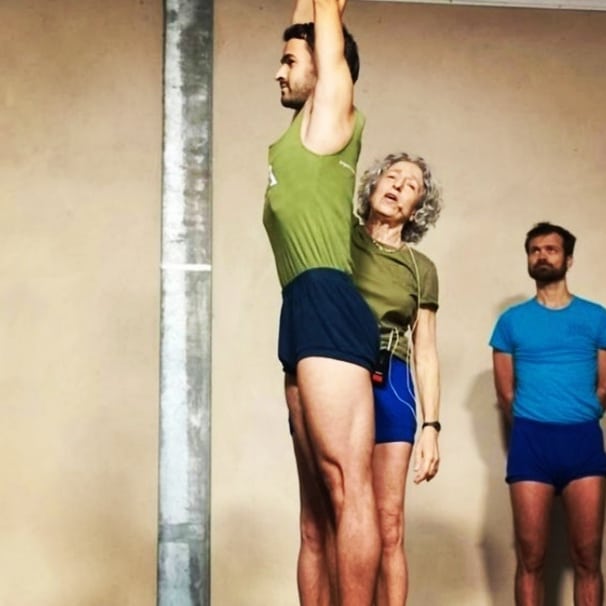 1// ONLINE WORKSHOPS (zoom)
5-6 Feb asanas level II and some asanas level I
19-20 Feb asanas level III and some asanas level II
26-27 Mar asanas workshop level II and some asanas level I
Only for experienced practitioners, with a minimum of 4 years practice.
At the end of the workshop you will receive an email with the class recordings for your personal use. Recordings will be available for 30 days.
SCHEDULE: Saturday and Sunday 12.30pm-15.30pm (CET)
COST: 45€. 50% of proceeds will be donated to the NGO Barra Nova, in support of children's education in Brazil https://www.centrobarranova.org.br/
REGISTRATION: please write to Alessia info@istitutoiyengaryogafirenze.it
2// IN PRESENCE WORKSHOPS (Centro Montauto, Rapolano Terme)
1-2-3 Apr asanas level II and some asanas level I
13-14-15 May asanas level II and some asanas level I
10-11-12 Jun asanas level III and some asanas level II
The workshop will be confirmed with at least 10 participants.
Organization will comply with all current rules concerning Covid-19 both for the practice of yoga and for catering/housing services.
SCHEDULE: Friday 5pm – 7.30pm
Saturday 10am – 12.30 am /3.30pm – 6pm
Sunday 9am – 12.30am
ARRIVAL Friday at 3.30pm
DEPARTURE Sunday after lunch, class only in the morning
CENTRO MONTAUTO. The retreat takes place at a farmhouse called "Centro Montauto" near Rapolano Terme. Rapolano Terme is a town located in Tuscany in Italy between Siena and Perugia. Facebook: Centro Montauto
Website www.montauto.it
THE YOGA ROOM is one of the buildings within the property with an astounding view on the surrounding hills; it has been recently renovated with wooden floors. Vegetarian food will be served. If you have food restriction or specific allergies, please inform the organization upon registration.
PLEASE be sure to bring your own yoga mat. All other props will be provided.
TRANSPORTATION. A shuttlebus will be provided to and from Montauto. It will depart from "Istituto Iyengar Yoga Firenze", Via San Gervasio 18, Florence. The non-refundable cost is € 35 euros one way (€70 euros return). The shuttle must be reserved at the time of the registration.
PRICE: € 270 (€ 120 for the classes. 30% of proceeds will be donated to the children from Brazil ong Centro Barra Nova. € 150 for accommodation and food, including three daily non-refundable meals). The reservation will be effective only after the payment of € 150 for deposit.
Payment of deposit for this seminar must be made to the following
BANK ACCOUNT: ISTITUTO IYENGAR YOGA FIRENZE
BANK: Banca Sella Agenzia Via Carlo Botta, 22 FIRENZE 50136, Italia
Iban: IT79X0326802801052813582410
SWIFT: SELBIT2BXXX
PayPal to: info@istitutoiyengaryogafirenze.it
(please make sure you spell "istituto" correctly, Italian spelling)
Please specify your first and last name and specific the reason for the deposit: "TRAINING WORKSHOP FOR TEACHERS+DATE".
Please send the receipt of payment to info@istitutoiyegaryogafirenze.it
The remaining balance can be paid at the time of the seminar.
 
MORE INFO:
www.istitutoiyengaryogafirenze.it
info@istitutoiyengaryogafirenze.it
+39 055 582821, +39 391 7434945
 
In case of cancellation prior to 30 days from the date of the workshop, € 50 will be held from your deposit. Cancellation with shorter notice will not allow refund.
In case of cancellation of the workshops, activity will be online and partial refunds will be provided