Iyengar Yoga and neurological problems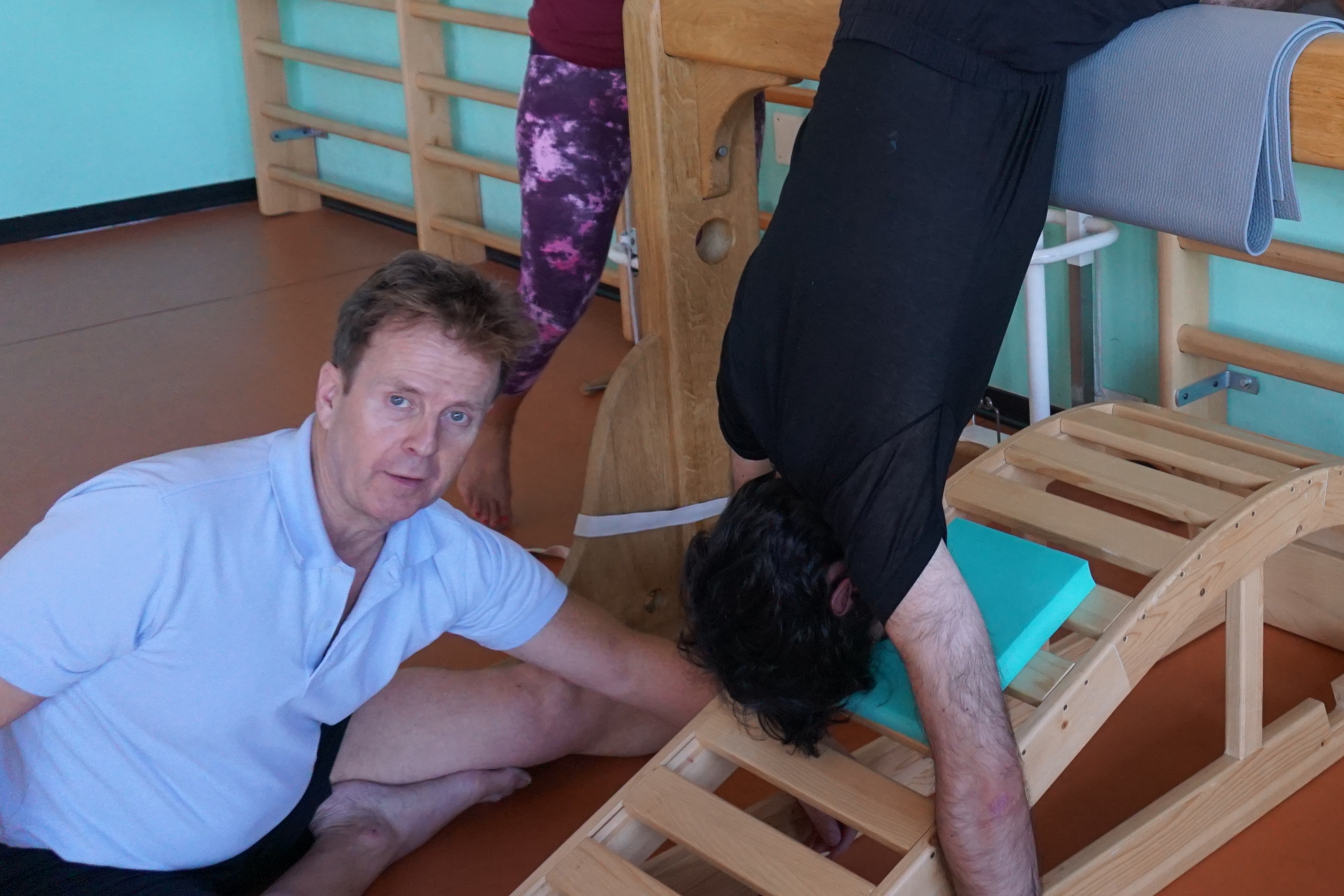 Program
Garth McLean is an Intermediate Senior I Iyengar Yoga teacher based in Los Angeles. Garth travels to share his personal experiences of the benefits of the practice of Iyengar Yoga for MS and related neurological conditions. Having faced personally physical restrictions Garth has a lot to share. He is a founding and current board member of the Iyengar Yoga Therapeutics group based in Los Angeles.
Website of Garth http://yogarth.com
Workshop:
Open to the teachers and students with multiple sclerosis or other neurological issues.
The workshop takes place at the Palasport in Via Lunga 126 – Firenze (Isolotto)
Schedule:
Friday 10.00-12.30, 14.15-16.45
Saturday 10.00-13.00, 16.00-18.00
Sunday 8.30-11.30, 13.00-15.00
Please arrive at least one hour before the first lesson, in order to complete the registration
Cost:
280 euro for the whole seminar
200 euro for Saturday and Sunday
The price includes the membership of Csen
Participants must bring their own yoga mat.
All props will be provided, excluded yoga mats.
Accommodation
We suggest:
UNA Hotel Vittoria, Via Pisana 59, 50143 Firenze,
tel +39 055 22771
email una.vittoria@unahotels.it
Registration
Number of the participants is limited so kindly book the workshop in advance.
In order to reserve a place you need to pay extra 10 euro for the membership of CSEN.
The reservation for the workshop will be confirmed only after the payment of deposit of € 200 for the whole workshop; € 100 for two days.
The price includes the lessons.
The price does not includes the accommodation and meals.
The deposit for this seminar has to be paid to:
ISTITUTO IYENGAR YOGA FIRENZE
Banca Sella, Agenzia Via Carlo Botta, 22 FIRENZE 50136, Italia
Iban: IT79X0326802801052813582410
SWIFT: SELBIT2BXXX
Please specify:
– your NAME SURNAME
– "SEMINARIO YOGA GARTH MARCH 2018"
To confirm your subscription send via email the prove of payment.
The full participation fee can be payed directly on the first day of the seminar.
In case of cancellation before March 10th you will be refunded the half of the amount of deposit.
After 10th of March there will be no refund.