Online Charity workshop for Children of Brazil
Gabriella Giubilaro
Cristina Costa
Rosana Seligmann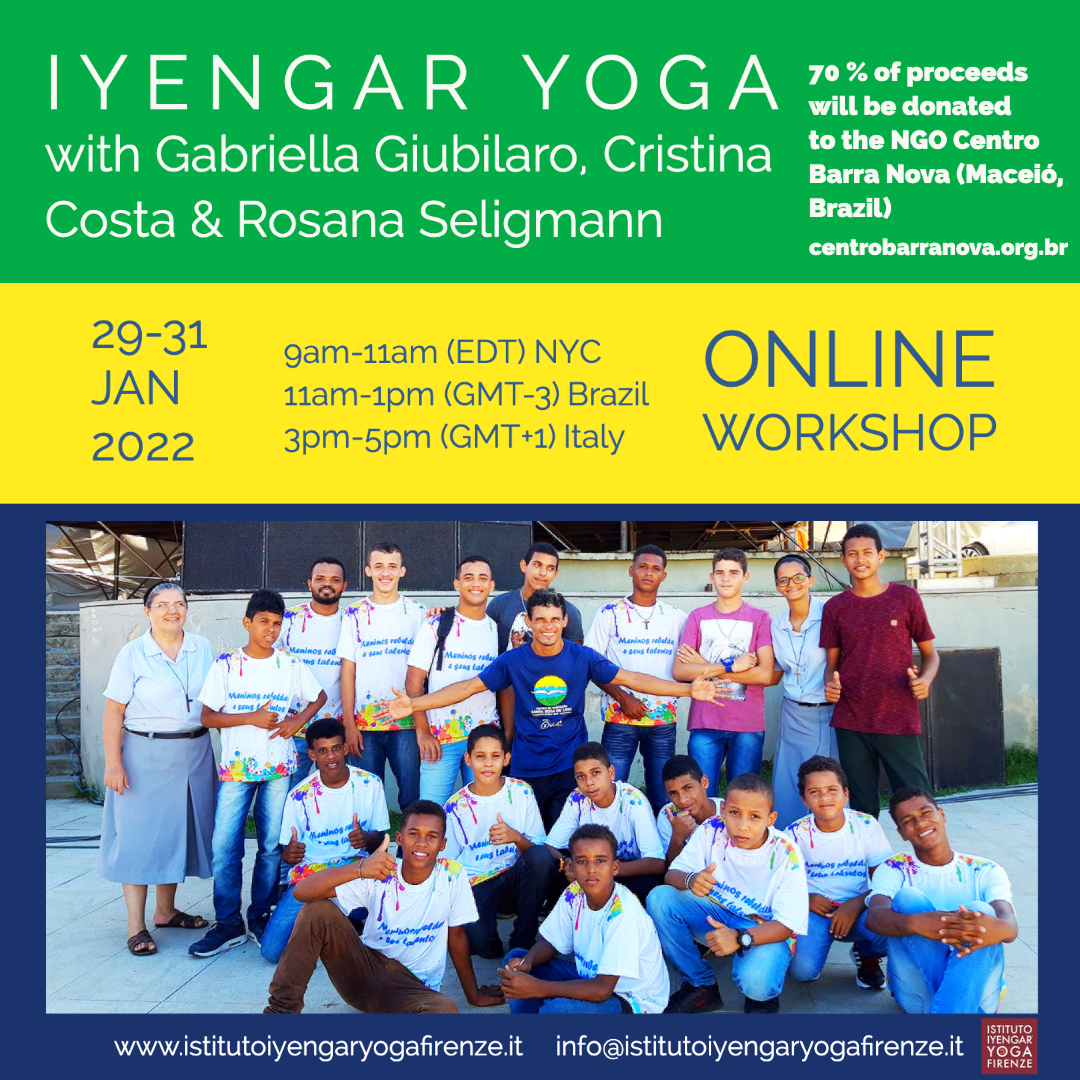 Please save the dates and register to the online charity workshop with Gabriella Giubilaro, Cristina Costa & Rosana Seligmann for the children in Brazil.
SCHEDULE:
9am – 11am (EDT) NYC
11am – 1pm (GMT -3) Brazil
3pm – 5pm (GMT +1) Italy
Centro Barra Nova is an NGO that works on the socio-educational, religious and cultural training of street children and children from the poorer strata from Alagoas / Brazil. Due to Covid-19 and the current political conditions in Brazil, they are experiencing enormous difficulties.
For more information please visit https://www.centrobarranova.org.br/
70% of proceeds will be donated to Centro Barra Nova. Suggested donation 45 euro for the three days. You are welcome to donate more if you wish. 100% of the extra amount will be donated to them.
If you cannot pay this amount, please give what you can.
At the end of the workshop you will receive an email with the class recordings for your personal use. Recordings will be available for 14 days.
The "Istituto Iyengar Yoga Firenze" is a Company based in Florence to spread the teaching of Iyengar Yoga. www.istitutoiyengaryogafirenze.it
To be able to register to any class or workshop it is necessary to fill up the document attached. It is necessary to write your name, last name, date and place of birth, email address and to sign it. The data will be private, and not used for any other reason.
How to prepare for the class?
Make sure you are logged in to your zoom account with the device you will be using to join the class with. Please join the class with your full name displayed on your screen, so Gabriella can call you by your name when offering corrections & insights. If you have a question, please feel free to ask it at any time, by writing it on the zoom chat.
Clear a good space for your yoga mat and other props you may be using.

Yoga prop kit includes:
• Yoga mat
• 2 bricks
• 4 blankets
• 1 belt
• 1 chair
• A free wall space

You may not be using all the props, and if you are missing some props – don't worry! You can always get creative and improvise with what you have at home. For example: any flat surfaced chair without armrests is a good chair for yoga, a thin scarf can be a good substitute for a yoga belt, etc.
FOR INFO & TO REGISTER:
@   info@istitutoiyengaryogafirenze.it
Tel  +39 055 582821
Cell/WhatsApp  +39 391 743 4945
INSTRUCTIONS LETTER – PDF TO DOWNLOAD:
charity-workshop-for-the-children-in-brazil